Would you finally like to solve your loving cat or kitten's urination behavior problems?Are you at your wits-end of what you can do?
At PLANET URINE – The Pet Happy Home Specialists, we've put together a panel of highly specialized animal behaviorists to HELP YOU understand and STOP your cat or kitten's urination problems in your home. Our Animal Behavior Specialists are available to help you FREE OF CHARGE with any of your pet behavior problems.
ALL YOU HAVE TO DO IS ASK
You will then be able to work personally with an Animal Behavior Specialist. FREE One-On-One expert consultation will help you through your cat or kitten's training or re-training period.
We want to be sure that your cat or kitten remains a loving, and most importantly, a lifelong member of your family.
RECOMMENDED PRODUCTS FOR CAT TRAINING
CatScram™ Ultrasonic Cat Housetraining Aid

ONLY $54.95
Finally, a safe and effective aid to keep cat off counter, keep cat off furniture, keep cats out of a room, keep cats off table or bed. Repel cats from unwanted areas, Guaranteed Results! Learn More.
Now Only! $54.95/ea.
(Additional units only
$49.95/ea.!)
Note: Operates with 9V battery (not included). AC Adapter with a 4 foot cord is also available.
Dr. Elsey's Cat Attract™ Herbal Attractant Litter

ONLY $19.95
20lb bag Cat Attract™…the problem cat and kitten training litter. The new scoopable litter that provides a solution for cat owners whose cats do not use their litter box! Learn More.
NO-P!™ HOUSEBREAKING AID

STARTING AT ONLY $14.95
An effective deterrent to keep your pet from re-urinating in the area/s you've cleaned by eliminate the urine scent. Learn More.
Disposable Cat Diapers & Dog Diapers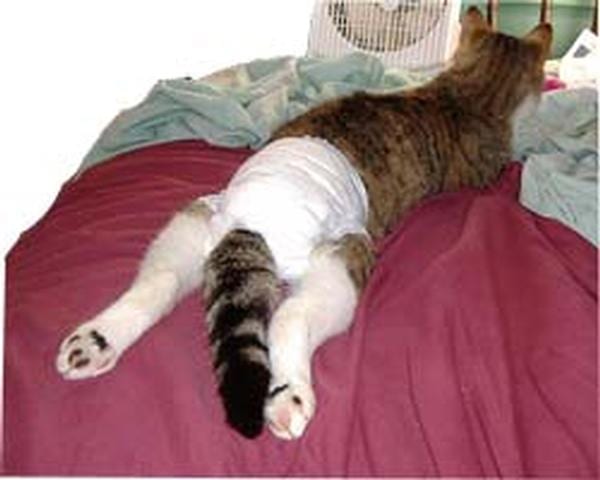 Sizes from x-Small to X-Large
Disposable Cat Diapers and Dog Diapers
Let your cat, kitten, dog or puppy, roam around the house again! These disposable cat, kitten, dog & puppy diapers come in many sizes and will work for all sizes of cats and dogs. Comes with 10 diapers per pack.
Learn More