Professional Pet Urine Stain & Odor CLEANING Specialists Located In Your Area
THE PET URINE stain & odor REMOVAL SPECIALISTS
INQUIRE ABOUT FULL-SERVICE PET URINE STAIN & ODOR CLEANING IN YOUR AREA!
"We Clean Up – Where Your Pet Last Wet!"
Medium Cut Pile Carpet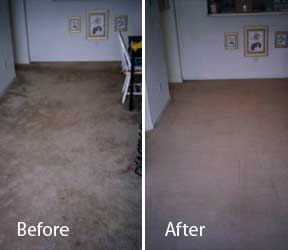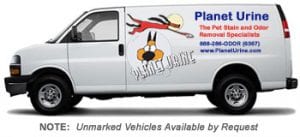 PLANET URINE CARPET DRY CLEANING SERVICE IS PROFESSIONAL!
Do you have LARGE areas of carpets, or ENTIRE rooms that have pet urine stains or odor problems?

Do you have LARGE areas of carpets, or ENTIRE rooms where you would be interested in having the carpets or rugs DRY cleaned?

Would you like to have help cleaning your carpets, rugs or hardwood floors using our UrineOut Powder™ DRY POWDER Cleaning Process?
You need information on Full-Service Carpet DRY Cleaning by one of our trained Pet Stain & Odor Removal Specialists!
WE SPECIALIZE IN REMOVING PET URINE, VOMIT & FECAL STAINS AND PERMANENTLY REMOVING URINE ODORS FROM CARPETS, RUGS, HARDWOOD FLOORS, FLOORBOARDS, ETC…
| | |
| --- | --- |
| URINE REMOVAL | Our carpet & upholstery UrineOut Powder™ DRY cleaning process captures the dry urine crystals, removing the pet urine without further damage to the carpet, padding, or floorboard as can be caused by steam-cleaning and water based injection or "blotting" methods. |
| ODOR REMOVAL | Our odor eliminator treatments will permanently neutralize and eliminate remove pet urine odors in carpets, padding and floorboards. |
| DRY CLEANING | Our carpet & upholstery UrineOut Powder™ DRY CLEANING process is incredible! Imagine having your carpets cleaned with the same special care, and meticulous attention to detail, that your Dry Cleaners would use to clean your finest clothes? |
STOP ADDING LIQUID TO URINE STAINS
It only Dilutes and Spreads the Urine! Any liquid based cleaning solution (including steam cleaning) doesn't work because you will never be able to "blot" or wash all of that wet liquid mess out of your carpet!
You still have the urine stains and smell because they are deep down in the fibers, pores of the surfaces! Liquid products cannot absorb and extract the urine stains and smell and only masks the smell for a short time. Eventually the urine stains and smell return!
UrineOut Powder™ is Specifically Formulated for Permanent Removal of Urine, Vomit or Feces Stains and Odors.
ABSORB the source of the stains and odors and simply vacuum them out, FINALLY removing all the urine, vomit or feces stains, smells & odors COMPLETELY!