LET YOUR CAT OR KITTEN ROAM YOUR HOUSE!
GUARANTEED TO STAY ON YOUR CAT –
OR YOUR MONEY BACK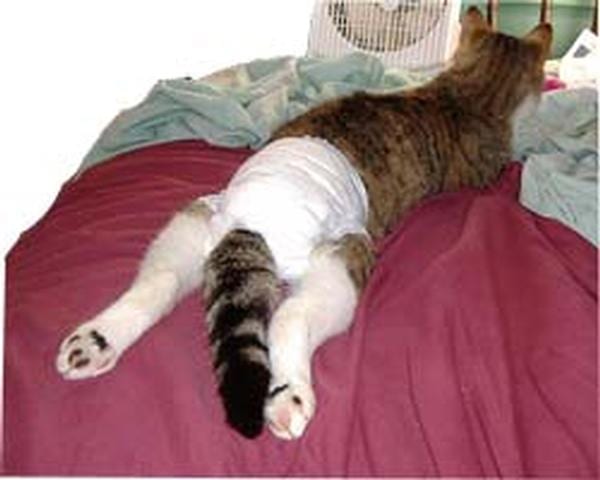 About Our Disposable Cat Diapers
Planet Urine sells diapers for cats in all shapes and sizes; Sizing from Extra Small to Small, Medium, Large & Extra Large. They are absorbent which means comfort for your kitten or cat. Fur safe, comfortable, convenient and simple. Our diapers are made to fit and provide super leak protection. Order today, it's easy!
Waist 9-18 IN
Weight 3-4 LBS
Waist 15-20 IN
Weight 4-11 LBS
Waist 18-23 IN
Weight 9-15 LBS
Waist 21-26 IN
Weight 13-23 LBS
Waist 23-29 IN
Weight 24-45 LBS
$16.95
21-26 IN
13-23 LBS
$17.95
23-29 IN
24-45 LBS
Yes! Cat diapers are great for cats that scoot they keep bacteria off your wood floor and carpeting. Our disposable cat diapers protect your cat from:
Excitable urination accidents

Female cats in heat

Incontinent, injured, and elderly cats

Post surgeries
Our diapers provide protection 24 hours a day, and leakproof to keep your cat and home smelling fresh. Ordering is fast and easy, you'll have your cat in diapers in no time!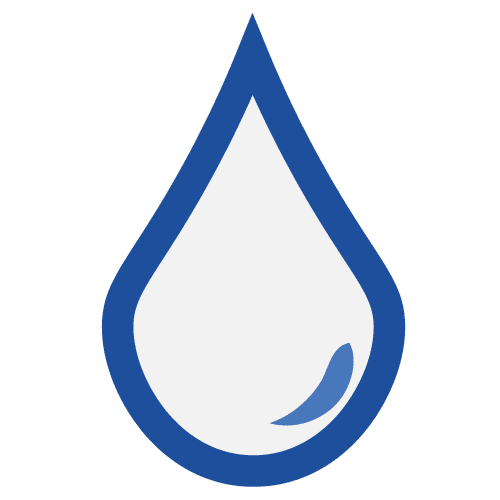 leakproof fit
Elastic gathers protect against leakage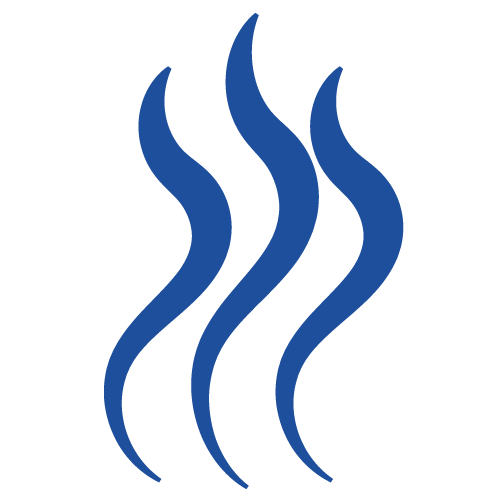 eliminates odor
Anti-Bacilius Polymer virtyally eliminates odor
non-sticky
Adjustable fasteners. Won't pull hair.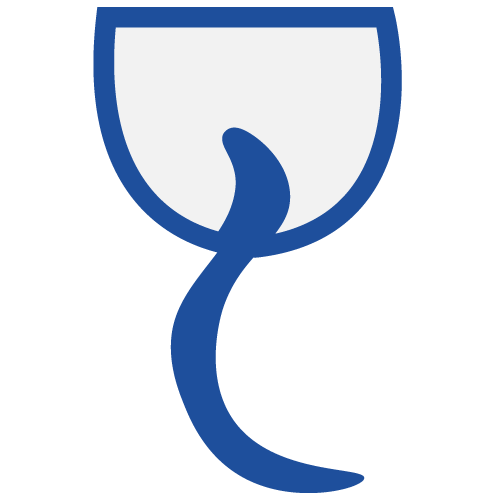 comfort fit
Patented tail hole
specifically designed
Shaped for use on cats, kittens, dogs or puppies
DOES YOUR KITTEN IN HEAT NEED DIAPERS?
Disposable female cat diapers are a perfect solution for your female cats in heat. Our smaller sizes are super absorbent and work for female cats in heat as well. Cat diapers for female pets make clean-up a breeze and are super absorbent with leak proof design.
As we all know female kittens that are not neutered will go into heat. Diapers for kittens effectively collect the blood, urine and poop and reduce damage from spraying. A cat's first heat happens when she is 6 to 10 months old. Her cycle usually lasts 4 to 5 days, and unless pregnant her cycle will start again in 2 to 3 weeks. Our diapers are comfortable for your cat to wear. They don't leak and are very absorbent keeping your kitty feeling dry and fresh.
Whether your cat is in heat, or you have an older pet that needs additional care for urinary incontinence; our disposable pet diapers are a simple solution to prevent urine damage and odors throughout your home. Order Today!
Your diapers are far superior to other brands that I've tried. I look forward to receiving my third re-order of them.
We've tried other diapers for our cat. They all leaked, or came off. Your diapers never leak and stay on! Our senior cat is now welcomed anywhere in our house. Yea!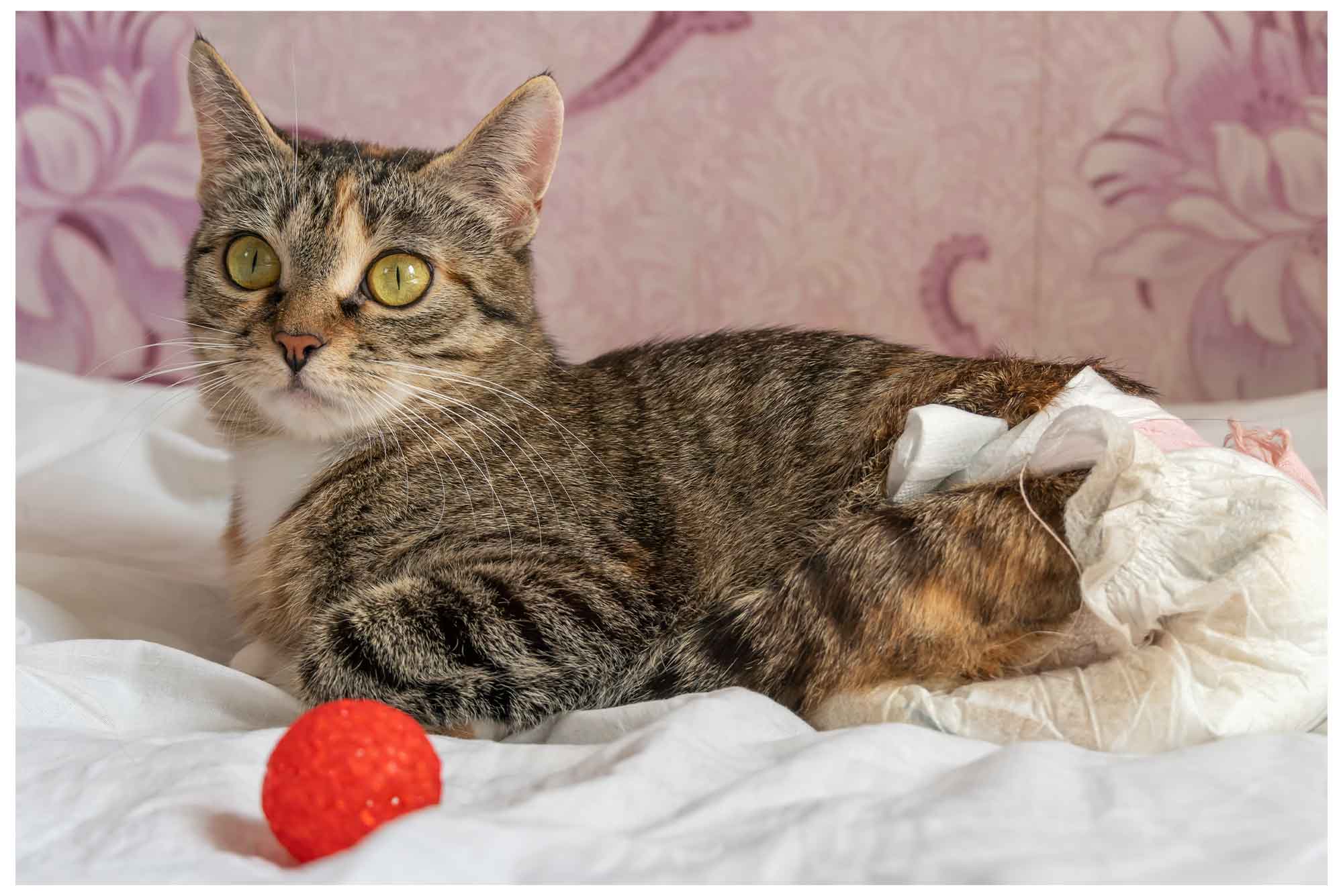 Our diapers don't leak and they stay on snug and are comfortable for your cat. They come in a variety of 5 different sizes based on weight and height. It's easy to get the perfect fit.
Just select your choice below, our online ordering is fast and easy!
Size Guide (approximate):

Diaper Size
Pet Waist
Pet Weight
Price

X-Small

9 – 18 in.

< 5 lbs.

$13.95 for
10 diapers

Small

15 – 20 in.

4 – 11 lbs.

$14.95 for
10 diapers

Medium

18 – 23 in.

9 – 15 lbs.

$15.95 for
10 diapers

Large

21 – 26 in.

13 – 23 lbs.

$16.95 for
10 diapers

X-Large

23 – 29 in.

24 – 45 lbs.

$17.95 for
10 diapers
**Remember: Male pets need extra room!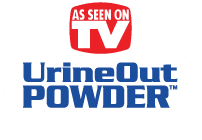 FREE EXPERT HELP!
Do you want to STOP your pet from PEEING? Discuss your pet problems with an Animal Behavior Specialist!
FREE EXPERT HELP!
Do you want to STOP your pet from PEEING? Discuss your pet problems with an Animal Behavior Specialist!
PET TAILS. SHORT, FUN & INFORMATIVE