Whether you have a small pup that's just learning the ropes when it comes to such matters as potty training, or your veteran pooch has a lot of trouble with incontinence, a dependable set of pet diapers can definitely make things better for your canine companions.
Dog diapers are special diapers used for dogs, and depending on the size of your dog as well as their habits, you might find them crucially helpful when it comes to keeping your pooch's habits in check.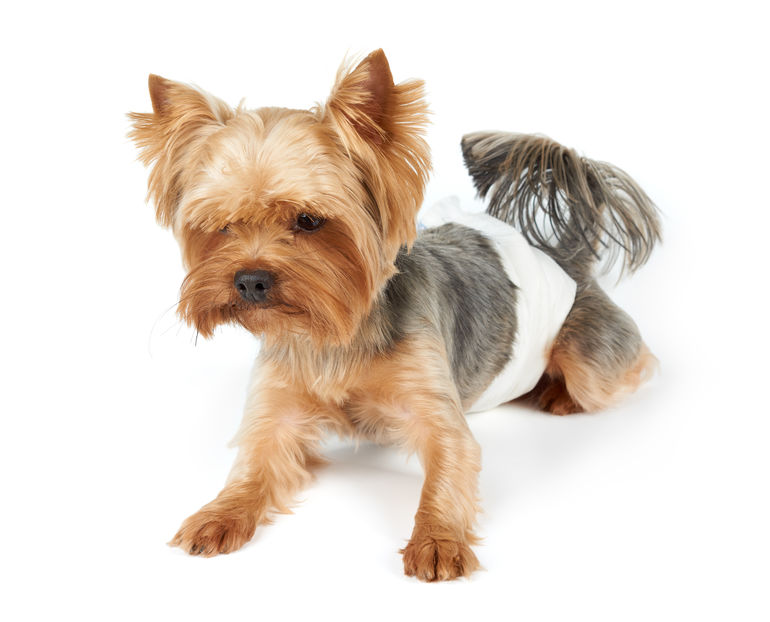 Not just young or old dogs are able to benefit from using a diaper. If you plan to leave the house for an extended period, or you're not sure if you will get home in time to take your dog out, then putting a diaper on them before you leave can also serve to help them feel more comfortable and to help you avoid the hassle of cleaning pet urine later on.
For female dogs in heat, wearing protective female dog diapers will help to keep the house cleaner as she finds her way around your furniture and other items. Also, it can help prevent the constant licking action that she might engage in.
Finally, in the case of small pups, a pet diaper can actually serve as a training tool. You can use it while potty training the pup and avoid having to clean up pet urine in case an accident occurs during the practice sessions.