Pet Odor Removal
GET FREE HELP HERE
Pet Odor Removal
We take pet odor removal very seriously here at Planet Urine. We know well how frustrating and heartbreaking it can be to have a pet that insists on urinating indoors. These situations can quickly get out of hand, and we would hate for anyone to have to think about parting with their beloved pet because of a urination problem.
The problem with pet urination problems is that they can be compounding. The more a pet urinates indoors, the more it thinks it is supposed to urinate indoors. If you do not clean up the pet odor properly, your pet is going to smell its urine indoors and do as nature tells it to do.
This is precisely why we have worked so hard to create high quality pet odor removal systems for our customers. We utilize state-of-the-art products that can actually soak up the pet odor and stain and remove it from virtually any surface. We have pet odor kits designed for a variety of situations of varying severity. Even if you are just dealing with a spot cleaning situation, it is vital that you thoroughly remove the odor as quickly as possible.
The steps to cleaning up a pet odor are fairly simple. First you need to find the stain. We use black lights to help pinpoint "invisible" stains. Next you apply the UrineRelease Pre-Spray to loosen the old & dried urine and then you apply our UrineOut Powder in the manner recommended for the specific surface that you are treating. After the UrineOut Powder has done its job, you can then simply vacuum it up along with the odor and the stain. For any help you might need along the way, feel free to call our toll free 24 hour help line at 888-286-636).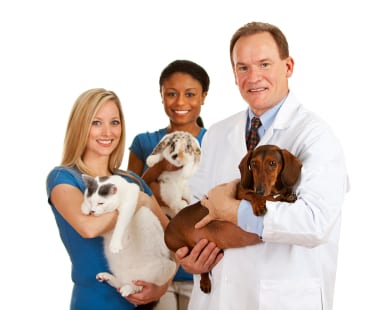 We invite you to ask our Dog Behaviorist or Cat Behaviorist any question that you have about: train kitten to use litter box, cat litter box problems, potty training dogs, housebreaking older dogs, stop dog urinating in house, potty train dogs, housebreaking older dogs, stop male dog marking, etc. You will receive personal attention with suggestions and tips for FREE, so please, don't be shy and ask away! NOTE: We do not sell or give away your email address or any information to anybody except our Dog Behaviorist or Cat Behaviorist.
Why Liquid Enzyme "Miracle" Cleaning Products Don't Work for Pet Urine Stains and Odors