Why Plant Urine's NO-P™ Housebreaking Aid stops your pet from re-urinating
If you're a pet owner, you know that housebreaking can be a challenging process. Even after you've cleaned up a mess, your dog or cat may continue to return to the same spot to urinate again and again. This can be frustrating and unsanitary, not to mention a potential source of damage to your home. That's where Planet Urine's NO-P™ Housebreaking Aid comes in. In this blog, we'll explore why NO-P™ is so effective at eliminating re-urination in your home, and how it can help you successfully housebreak your pet.
First, let's take a closer look at why pets tend to return to the same spot to urinate. When an animal urinates, it releases pheromones that signal to other animals that this is a territory marker. Even after you've cleaned up the urine, these pheromones can linger in the area, providing a signal to your pet that this is an appropriate place to eliminate. Additionally, if the area is still contaminated with urine odor or stains, this can further reinforce the behavior.
That's where NO-P™ comes in. This powerful housebreaking Aid is designed to eliminate the pheromones that signal to your pet that a spot is an appropriate place to eliminate. By breaking down these pheromones, NO-P™ helps to retrain your pet's behavior, encouraging them to eliminate in appropriate areas.
So how does NO-P™ work? The key is a powerful combination of enzymes and bacteria that are specifically formulated to break down the components of urine. When applied to a soiled area, NO-P™ goes to work immediately, breaking down the pheromones and other odor-causing compounds that can linger in the area even after cleaning. This process not only eliminates the odor, but also eliminates the signal that tells your pet to return to the same spot to eliminate.
But that's not all. NO-P™ is also safe and eco-friendly, making it a great choice for pet owners who want to keep their homes clean and healthy for their furry friends. Unlike traditional cleaning products, which can contain harsh chemicals that can be harmful to pets and humans alike, NO-P™ is made from natural, biodegradable ingredients that are safe for use around pets and children.
So if you're struggling with housebreaking challenges, don't give up hope. With Planet Urine's NO-P™ Housebreaking Aid, you can eliminate re-urination and other housebreaking challenges once and for all. Whether you're dealing with a new puppy or an older pet with established habits, NO-P™ can help you retrain their behavior and create a clean, healthy home for you and your furry friends. So why wait? Order NO-P™ today and start enjoying the benefits of a successfully housebroken pet.
At Planet Urine, we pride ourselves on being a full-service resource for those who need help with their dog's behavior issues. We offer some excellent products that can remove urine stains (and smells!) from virtually any surface. If you have any questions at all about our products or services feel free to call our 24 hour toll-free hotline at 888-286-ODOR (6367).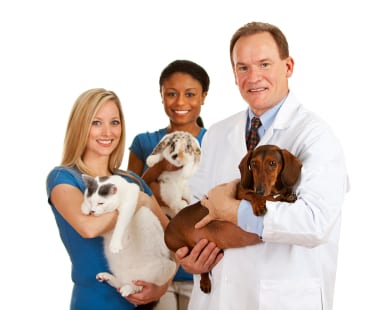 We invite you to ask our Dog Behaviorist or Cat Behaviorist any question that you have about: train kitten to use litter box, cat litter box problems, potty training dogs, housebreaking older dogs, stop dog urinating in house, potty train dogs, housebreaking older dogs, stop male dog marking, etc. You will receive personal attention with suggestions and tips for FREE, so please, don't be shy and ask away! NOTE: We do not sell or give away your email address or any information to anybody except our Dog Behaviorist or Cat Behaviorist. CLICK HERE FOR FREE HELP