Why do cats pee the parameter of a room?
Cats have a reputation for being clean animals, but sometimes they can exhibit behavior that is frustrating for their owners, such as peeing outside of their litter boxes. If your cat is peeing the parameter of a room, it's important to understand why they might be doing this and what you can do about it.
There are several reasons why a cat might start peeing the parameter of a room. One common reason is that the cat may be trying to mark their territory. Cats have scent glands in their paws, and when they scratch or pee in a certain area, they are leaving behind a scent that tells other cats that the area is theirs. This behavior is more common in male cats, but female cats can also do it.
Another reason why a cat might be peeing the parameter of a room is that they are experiencing stress or anxiety. Cats are sensitive creatures, and changes in their environment or routine can cause them to feel anxious. This can lead to behavioral issues, such as peeing outside of their litter boxes.
Cats can also start peeing the parameter of a room if they are not happy with their litter boxes. Cats can be particular about their litter boxes, and if the box is not clean enough or if it is too small, they may start looking for other places to do their business.
If your cat is peeing the parameter of a room, there are a few steps you can take to help stop this behavior. The first step is to make sure that your cat's litter boxes are clean and in good condition. Cats are more likely to use their boxes if they are clean, so make sure to clean them out regularly and replace the litter as needed.
Another important step is to make sure that your cat has plenty of litter boxes to use. It's a good idea to have one litter box per cat, plus an extra one for good measure. This will give your cat plenty of options and can help prevent them from feeling overwhelmed or stressed.
It can also be helpful to provide your cat with a calming environment. This can include using calming pheromone sprays in the areas where your cat has been peeing, as well as providing them with plenty of toys and activities to keep them entertained and engaged.
If your cat's behavior continues despite these steps, it may be a good idea to consult with a veterinarian. They can help determine if there is an underlying medical issue causing your cat to pee the parameter of a room, and can provide guidance on how to best address the issue.
Are you frustrated with the smell and the mess? UrineOut Powder™ is secifically formulated for permanent removal of dog urine, cat urine or human urine, vomit or feces stains and odors. cleans carpets, rugs, upholstery, hardwood floors, tile / grout, linoleum, drapery, etc. – Cat urine removal + fog urine cleaning powder
ABSORB the source of the stains and urine odors and simply vacuum them out, FINALLY removing all the urine, vomit or feces stains, smells & odors COMPLETELY!
Planet Urine also sells diapers for cats in all shapes and sizes; Sizing from extra small to small, medium, large & extra large. They are absorbent which means comfort for your kitten or cat. Fur safe, comfortable, convenient and simple. Our diapers are made to fit and provide super leak protection. Order today, it's easy!
At Planet Urine, we pride ourselves on being a full-service resource for those who need help with their dog's behavior issues. We offer some excellent products that can remove urine stains (and smells!) from virtually any surface. If you have any questions at all about our products or services feel free to call our 24 hour toll-free hotline at 888-286-ODOR (6367).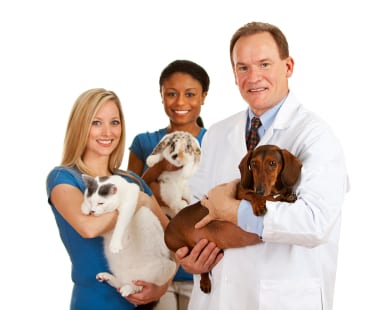 We invite you to ask our Dog Behaviorist or Cat Behaviorist any question that you have about: train kitten to use litter box, cat litter box problems, potty training dogs, housebreaking older dogs, stop dog urinating in house, potty train dogs, housebreaking older dogs, stop male dog marking, etc. You will receive personal attention with suggestions and tips for FREE, so please, don't be shy and ask away! NOTE: We do not sell or give away your email address or any information to anybody except our Dog Behaviorist or Cat Behaviorist. CLICK HERE FOR FREE HELP