When to Consider Dog Diapers: A Solution for Pet Owners
As pet owners, we cherish the joy and companionship our furry friends bring into our lives. However, there are instances when our beloved dogs may face certain challenges, such as urinary incontinence or behavioral issues, that can create mess and inconvenience in our homes. This is where dog diapers come to the rescue. In this blog, we will explore the situations in which dog diapers can be beneficial and highlight the advantages of using Planet Urine's high-quality dog diapers to provide comfort and peace of mind for both you and your canine companion.
Urinary Incontinence:
Urinary incontinence is a common issue among dogs, especially in senior dogs or those with certain medical conditions. If your dog frequently experiences accidents indoors or has trouble controlling their bladder, using dog diapers can help prevent messes and keep your home clean and odor-free. Planet Urine's dog diapers offer excellent absorbency and leak-proof protection, ensuring your floors, carpets, and furniture remain dry and free from stains.
Female Dogs in Heat:
During your female dog's heat cycle, keeping her indoors and preventing unwanted mating is crucial. Dog diapers provide a convenient solution by effectively containing any discharge or spotting associated with the heat cycle. Planet Urine's dog diapers are designed with a comfortable fit and adjustable straps, ensuring maximum comfort for your furry friend throughout this period.
Post-Surgery or Medical Procedures:
After surgery or medical procedures, dogs may require extra care and support. Dog diapers can be a valuable tool to protect incisions, stitches, or bandages from contamination or licking. Planet Urine's dog diapers are made from soft, breathable materials that promote healing and prevent irritation, allowing your dog to recover comfortably.
Behavioral Issues:
In some cases, dogs may exhibit behavioral issues such as marking or territory disputes. Dog diapers can help manage these situations by acting as a barrier and preventing unwanted marking or accidents in the house. By using Planet Urine's dog diapers, you can effectively control and redirect your dog's behavior while maintaining a clean and odor-free environment.
Planet Urine offers a range of high-quality dog diapers that are specially designed to meet the needs of both dogs and their owners. Here are some key features that make Planet Urine's dog diapers stand out:
Superior Absorbency:
Planet Urine's dog diapers are equipped with advanced absorbent technology, ensuring optimal absorption of urine and reducing the risk of leakage or odor.
Comfortable Fit:
The dog diapers are designed with adjustable straps and secure closures, allowing for a snug and comfortable fit for dogs of all sizes.
Breathable Materials:
The diapers are made from breathable materials that promote airflow, preventing discomfort or skin irritation for your dog.
Leak-Proof Protection:
The leak-proof barriers in Planet Urine's dog diapers provide reliable protection, ensuring your floors and furniture remain clean and dry.
Dog diapers can be a valuable tool for pet owners facing challenges such as urinary incontinence, female dogs in heat, post-surgery care, or behavioral issues. Planet Urine's dog diapers offer a reliable and convenient solution to keep your home clean and your dog comfortable. By choosing Planet Urine's dog diapers, you are investing in a high-quality product that prioritizes your dog's well-being and provides peace of mind for you as a pet owner.
Remember, when it comes to caring for your furry friend, Planet Urine has got you covered!.
At Planet Urine, we pride ourselves on being a full-service resource for those who need help with their dog's behavior issues. We offer some excellent products that can remove urine stains (and smells!) from virtually any surface. If you have any questions at all about our products or services feel free to call our 24 hour toll-free hotline at 888-286-ODOR (6367).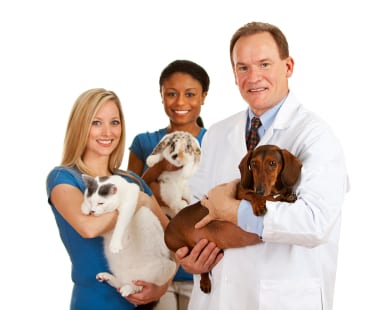 We invite you to ask our Dog Behaviorist or Cat Behaviorist any question that you have about: train kitten to use litter box, cat litter box problems, potty training dogs, housebreaking older dogs, stop dog urinating in house, potty train dogs, housebreaking older dogs, stop male dog marking, etc. You will receive personal attention with suggestions and tips for FREE, so please, don't be shy and ask away! NOTE: We do not sell or give away your email address or any information to anybody except our Dog Behaviorist or Cat Behaviorist. CLICK HERE FOR FREE HELP