What is the long-term damage caused by untreated dog urine on wood floors and carpet?
Dog urine on wood floors and carpets can cause more than just stains and unpleasant odors; it can also lead to long-term damage that can be expensive to repair. The longer dog urine is left untreated, the more difficult it is to remove and the more damage it can cause.
Wood floors are particularly susceptible to damage from dog urine. When dog urine comes into contact with wood, it can seep deep into the wood fibers and cause the wood to swell and warp. This can lead to unsightly stains and permanent damage that cannot be fixed by simply cleaning the surface of the wood. If the urine is not treated promptly, it can even cause the wood to rot and weaken, potentially leading to costly repairs or replacement of the affected floorboards. Planet Urine's UrineOut Powder™ goes deep into the crevasses and poors of your wood floors to soak up dog urine and get rid of the stain and stench for good!
Carpets can also suffer long-term damage from untreated dog urine. The acid in the urine can cause the fibers of the carpet to break down and deteriorate, resulting in unsightly discoloration, fading, and even holes. The odor from dog urine can also be difficult to remove from carpet fibers, leading to unpleasant smells that can persist long after the initial accident. In severe cases, the urine can even seep through the carpet and into the padding underneath, leading to mold growth and other potential health hazards. Planet Urine has over 20 years of experience removing dog urine from carpets. Our products eliminate dog urine and removes all stains and smells so your house will smell fresh and be clean again. Try our UrineOut Powder™ today!
The potential long-term damage caused by untreated dog urine on wood floors and carpets is not just aesthetic; it can also be a health hazard. Urine contains ammonia and other harmful chemicals that can be released into the air as it dries. Inhaling these fumes can lead to respiratory problems and other health issues, particularly for those with pre-existing conditions such as asthma or allergies. The presence of untreated dog urine can also attract pests, such as rodents and insects, which can cause additional damage and spread disease.
If you have a puppy or an older dog with incontinence issues, consider using disposable dog diapers. Planet Urine sells diapers for dogs in all shapes and sizes. They are absorbent which means comfort for your puppy or dog. Fur safe, comfortable, convenient and simple. Our diapers are made to fit and provide super leak protection. Order today!
At Planet Urine, we pride ourselves on being a full-service resource for those who need help with their dog's behavior issues. We offer some excellent products that can remove urine stains (and smells!) from virtually any surface. If you have any questions at all about our products or services feel free to call our 24 hour toll-free hotline at 888-286-ODOR (6367).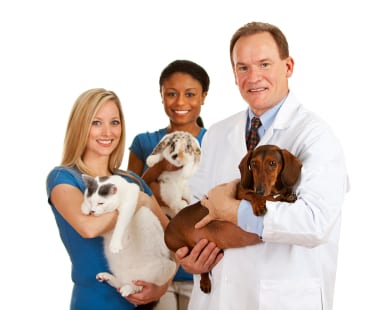 We invite you to ask our Dog Behaviorist or Cat Behaviorist any question that you have about: train kitten to use litter box, cat litter box problems, potty training dogs, housebreaking older dogs, stop dog urinating in house, potty train dogs, housebreaking older dogs, stop male dog marking, etc. You will receive personal attention with suggestions and tips for FREE, so please, don't be shy and ask away! NOTE: We do not sell or give away your email address or any information to anybody except our Dog Behaviorist or Cat Behaviorist. CLICK HERE FOR FREE HELP