What Happens to Hardwood Floors After Your Dog Pees on Them?
Our furry companions bring immense joy to our lives, but accidents can happen, and one common mishap is when our beloved pets pee on our beautiful hardwood floors. In this blog, we will explore the consequences of such incidents and discuss the steps you can take to minimize damage and restore your floors to their former glory.
Immediate Impact
When your dog urinates on hardwood floors, the immediate impact is often the most concerning. Urine is acidic and contains salts and enzymes that can have adverse effects on the wood. It can seep into the wood grain, causing discoloration, staining, and a foul odor. If not cleaned promptly, the urine can penetrate deeper into the wood, leading to more severe damage.
Stains and Odors
One of the most apparent consequences of dog urine on hardwood floors is staining. The moisture from the urine can cause the wood to swell, resulting in unsightly dark spots or rings. Additionally, as the urine dries, it may leave behind a strong and persistent odor that can be challenging to eliminate.
Structural Damage
Beyond surface-level concerns, dog urine can cause structural damage to your hardwood floors. Over time, the acid in urine can break down the protective finish, leaving the wood vulnerable to further damage. Urine can also seep through the gaps between floorboards, reaching the subfloor and potentially leading to warping, buckling, or cupping.
Minimizing Damage and Restoration
Prompt action is crucial to minimize the damage caused by dog urine. Here are steps you can take to address the issue effectively:
Act quickly
Absorb as much urine as possible using paper towels or a clean cloth immediately after the incident occurs.
Clean the affected area
Use Planet Urines Urine Out Powder! Our Urineout Powder™ is specifically formulated for permanent removal of dog urine, cat urine & human urine, vomit or feces stains and odors from hardwood & wood floors. it's the most powerful stain and odor remover on the market!
While dog accidents on hardwood floors can cause immediate concerns, it's essential to address the issue promptly to minimize damage. By acting quickly, and cleaning effectively you can restore the beauty of your hardwood floors and maintain a harmonious living space with your four-legged friend.
At Planet Urine, we pride ourselves on being a full-service resource for those who need help with their dog's behavior issues. We offer some excellent products that can remove urine stains (and smells!) from virtually any surface. If you have any questions at all about our products or services feel free to call our 24 hour toll-free hotline at 888-286-ODOR (6367).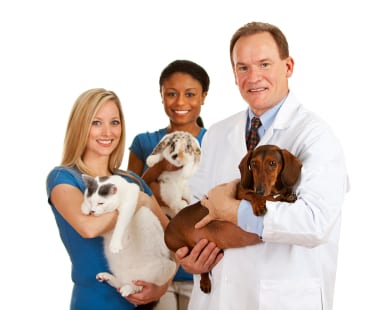 We invite you to ask our Dog Behaviorist or Cat Behaviorist any question that you have about: train kitten to use litter box, cat litter box problems, potty training dogs, housebreaking older dogs, stop dog urinating in house, potty train dogs, housebreaking older dogs, stop male dog marking, etc. You will receive personal attention with suggestions and tips for FREE, so please, don't be shy and ask away! NOTE: We do not sell or give away your email address or any information to anybody except our Dog Behaviorist or Cat Behaviorist. CLICK HERE FOR FREE HELP