Plant Urines NO-P™ Housebreaking Aid: Making Potty Training a Walk in the Park!
Potty training your furry friend can be a real adventure. From unexpected surprises on the carpet to mysterious smells that seem to linger forever, it can sometimes feel like a never-ending journey. But fear not, fellow pet parents! We have a secret weapon to share with you—Plant Urines NO-P™ Housebreaking Aid. Get ready to embark on a light-hearted and fun-filled potty training journey with your pet while enjoying the numerous benefits of this remarkable product.
Nature's Touch:
Who says potty training has to be all serious business? With Plant Urines NO-P™ Housebreaking Aid, you're embracing nature's touch in the training process. This natural and eco-friendly product is derived from organic plant extracts. No harsh chemicals or artificial additives here! It's a gentle approach that keeps your furry friend safe and your home toxin-free. So, go ahead and embrace the power of plants in your potty training adventures!
Versatility That Fits Your Style:
Pet parents come in all shapes and sizes, and so do their potty training preferences. The good news is that Plant Urines NO-P™ Housebreaking Aid is as versatile as a pet's personality! Whether you're training your fur baby to use a designated pee pad, an outdoor spot, or a litter box, this magic potion has got you covered. It adapts to your training approach, making it a perfect fit for every pet and their unique circumstances.
Fast-Track to Success:
Who says potty training has to take forever? With Plant Urines NO-P™ Housebreaking Aid, you'll be amazed at how quickly your pet learns the ropes. The secret lies in its special formulation, which creates strong associations between scent and elimination. It reinforces positive behavior, helping your furry friend become a potty-training prodigy in no time. So, grab a bag of treats, put on your best cheerleader voice, and get ready to celebrate your pet's success!
Potty training doesn't have to be a tedious task—it can be a light-hearted and fun adventure with the help of Plant Urines NO-P™ Housebreaking Aid. Embrace nature's touch, bid farewell to unwanted odors, follow the scent-sational trail, and enjoy the versatility that fits your style. With this magical product, you can fast-track your way to potty training success, leaving more time for playdates, cuddles, and precious memories with your furry companion. So, let's make potty training a walk in the park, together!
At Planet Urine, we pride ourselves on being a full-service resource for those who need help with their dog's behavior issues. We offer some excellent products that can remove urine stains (and smells!) from virtually any surface. If you have any questions at all about our products or services feel free to call our 24 hour toll-free hotline at 888-286-ODOR (6367).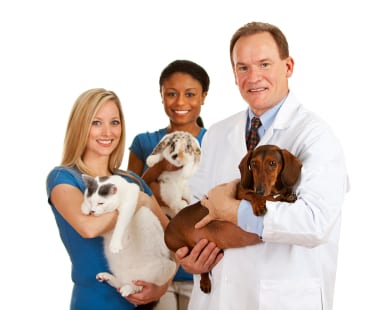 We invite you to ask our Dog Behaviorist or Cat Behaviorist any question that you have about: train kitten to use litter box, cat litter box problems, potty training dogs, housebreaking older dogs, stop dog urinating in house, potty train dogs, housebreaking older dogs, stop male dog marking, etc. You will receive personal attention with suggestions and tips for FREE, so please, don't be shy and ask away! NOTE: We do not sell or give away your email address or any information to anybody except our Dog Behaviorist or Cat Behaviorist. CLICK HERE FOR FREE HELP