Planet Urine's UrineOut Powder™
As a pet owner, you know that accidents happen. Despite your best efforts to train your furry friend, there may be times when they have an accident and leave a stain and odor that seems impossible to remove. That's where Planet Urine's UrineOut Powder™ comes in.
Here are five reasons why you should consider purchasing UrineOut Powder™:
It's Effective
UrineOut Powder™ is a powerful solution that is specially formulated to remove even the toughest urine stains and odors. It ABSORBS the source of the stains and urine odors and simply vacuum them out, FINALLY removing all the urine, vomit or feces stains, smells & odors COMPLETELY – unlike other cleaners that simply mask the odor.
It's Easy to Use
Using UrineOut Powder™ is a breeze. Simply sprinkle the powder over the affected area, let it sit for 24 hours, and then vacuum it up. That's it! There's no need to scrub or rinse the area, making it a quick and easy solution for busy pet owners.
It's Safe
UrineOut Powder™ is safe for use on all types of surfaces, including carpets, upholstery, and hardwood floors. It's also safe for pets and humans, so you can use it with confidence knowing that it won't harm your furry friend or your family.
It Saves Money
If you've ever had to replace a piece of furniture or carpet due to a stubborn urine stain, you know how expensive it can be. With UrineOut Powder™, you can save money by treating the stain and eliminating the odor instead of replacing the entire item. It's a cost-effective solution that can save you hundreds or even thousands of dollars in the long run.
It Comes with a Guarantee
At Planet Urine, we stand behind our products. That's why we offer a 100% satisfaction guarantee on UrineOut Powder™. If you're not completely satisfied with the results, simply let us know and we'll refund your purchase price. We're confident that you'll love UrineOut Powder™ and the results it provides.
Don't let urine stains and odors ruin your home. Order UrineOut Powder™ today and experience the difference for yourself. With its powerful formula, ease of use, safety, cost-effectiveness, and satisfaction guarantee, UrineOut Powder™ is the perfect solution for any pet owner looking to keep their home clean and odor-free.
In conclusion, potty training small dogs require patience, consistency, and positive reinforcement. By establishing a routine and taking your dog out to go potty at the same times each day, using a specific command and praising them when they do well, and crate training when necessary, you can successfully teach your dog to go potty outside. It may take some time and effort, but the end result of a well-trained dog is worth it.
At Planet Urine, we pride ourselves on being a full-service resource for those who need help with their dog's behavior issues. We offer some excellent products that can remove urine stains (and smells!) from virtually any surface. If you have any questions at all about our products or services feel free to call our 24 hour toll-free hotline at 888-286-ODOR (6367).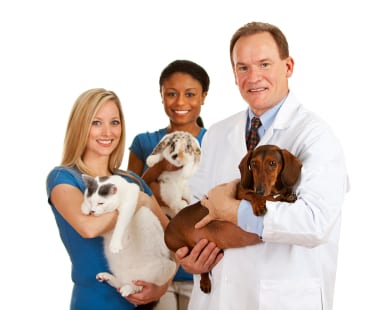 We invite you to ask our Dog Behaviorist or Cat Behaviorist any question that you have about: train kitten to use litter box, cat litter box problems, potty training dogs, housebreaking older dogs, stop dog urinating in house, potty train dogs, housebreaking older dogs, stop male dog marking, etc. You will receive personal attention with suggestions and tips for FREE, so please, don't be shy and ask away! NOTE: We do not sell or give away your email address or any information to anybody except our Dog Behaviorist or Cat Behaviorist. CLICK HERE FOR FREE HELP