CATSCRAM™ Ultrasonic Cat Housetraining Aid: Purr-fectly Effective and Fun!
Calling all cat lovers! We've all experienced those "feline invasion" moments when our adorable furry friends decide to claim our countertops, furniture, or even our beds as their own. But fear not! Planet Urine's CATSCRAM™ Ultrasonic Cat Housetraining Aid is here to save the day! In this meow-tastic blog post, we'll dive into the world of this revolutionary product that promises guaranteed results in keeping cats off unwanted areas. Get ready for a fun and engaging journey as we explore how CATSCRAM™ can bring harmony and laughter back to your home, all at the incredible price of just $54.95!
Let the Cat Battle Begin!:
Imagine a wrestling match between your mischievous cat and the CATSCRAM™ Ultrasonic Cat Housetraining Aid. With a twinkle in their eyes and a wave of their paws, your feline friend will quickly learn that this isn't just any ordinary "no-entry" sign. The CATSCRAM™ packs a punch with its ultrasonic technology, emitting high-frequency soundwaves that cats find quite unpleasant. It's like having your own secret weapon against countertop climbers, furniture fanatics, and room raiders!
The CATSCRAM™ Magic:
So, how does this magical device work? It's as simple as one, two, three! Just activate the CATSCRAM™, place it strategically in the area you want to protect, and let the magic happen. As soon as your curious kitty approaches the restricted zone, the CATSCRAM™ will emit ultrasonic frequencies that are harmless to cats and not heard by human ears! Just enough to make them think twice about their escapades. It's like having a personal assistant who enforces the house rules, leaving you to sit back and enjoy the show.
A Safe and Joyful Training Experience:
What sets the CATSCRAM™ apart from other training aids is its commitment to both safety and entertainment. Unlike sticky sprays or physical barriers, the CATSCRAM™ offers a completely non-intrusive approach. There's no need to worry about any harm or discomfort to your beloved cat; it's all about gently guiding their behavior. Watch as your furball learns to associate the unpleasant ultrasonic frequencies with the areas they should steer clear of. It's training made fun and effective!
Guaranteed Results – No Cat-Naps Allowed:
Planet Urine's CATSCRAM™ Ultrasonic Cat Housetraining Aid comes with a promise – guaranteed results! We know you're tired of battling it out with your feline friend, and that's why we offer a solution that brings peace and harmony back to your home. No more scratched furniture, fur-covered countertops, or surprise cat nap locations. The CATSCRAM™ ensures that your cat knows where they're welcome and where they need to paws-off. Say goodbye to the frustration of constant cat-wrangling and hello to a serene and tidy living space!
Unlock the Joy of Cat Ownership:
With the CATSCRAM™, you're not just investing in a training aid; you're unlocking the joy of cat ownership without the stress. It's time to reclaim your kitchen, protect your plush sofas, and have your bed all to yourself again! Imagine the laughter and relief as you witness your cat's comical reactions to the CATSCRAM™. It's a win-win situation for everyone involved – you, your mischievous cat, and your home sweet home.
At Planet Urine, we pride ourselves on being a full-service resource for those who need help with their dog's behavior issues. We offer some excellent products that can remove urine stains (and smells!) from virtually any surface. If you have any questions at all about our products or services feel free to call our 24 hour toll-free hotline at 888-286-ODOR (6367).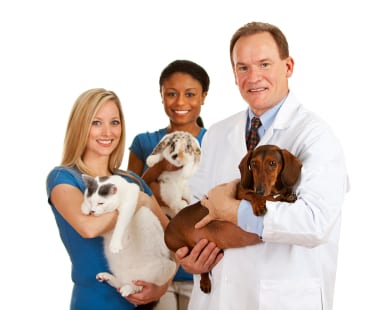 We invite you to ask our Dog Behaviorist or Cat Behaviorist any question that you have about: train kitten to use litter box, cat litter box problems, potty training dogs, housebreaking older dogs, stop dog urinating in house, potty train dogs, housebreaking older dogs, stop male dog marking, etc. You will receive personal attention with suggestions and tips for FREE, so please, don't be shy and ask away! NOTE: We do not sell or give away your email address or any information to anybody except our Dog Behaviorist or Cat Behaviorist. CLICK HERE FOR FREE HELP