Cat Urine REMOVER
GET FREE HELP HERE
Cat Urine Remover
For those who have a cat urine 'situation' finding a cat urine remover that actually works is of prime importance. Any cursory search on the Internet will bring up a plethora of supposed cat urine removers. There are even carpet cleaning companies that offer to 'steam clean' cat urine stains in order to remove them.
The unfortunate truth is that many of these cat urine removers simply do not work. Devoted feline lovers know this sad truth all too well. You apply the remover, you "blot out" the urine stain, and everything appears to be fine. Then a week, or maybe even a month later the stain magically reappears. Now you are back to square one.
The fundamental flaw with many of the cat urine stain removers is that they utilize a liquid. Liquids added to a stain oftentimes only serve to actually spread the stain, maybe even causing it to seep further into the flooring. The "disappearance" of the stain is actually just a masking effect. These so-called removers are really just covering up the stain for a limited time, and thus only adding to your frustration.
At Planet Urine we understand all of these issues and more. We are effectively pet urine stain experts. We understand the stains, and we have come up with unique and more importantly effective ways to battle them. We utilize a dry powder urine remover that instead of spreading the stain or masking its aroma actually soaks the stain crystals up like a sponge. To learn more about UrineOut Powder or any of our other products please call us toll free at our hotline: 888-286-6367.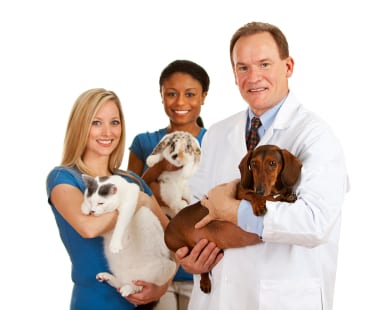 We invite you to ask our Dog Behaviorist or Cat Behaviorist any question that you have about: train kitten to use litter box, cat litter box problems, potty training dogs, housebreaking older dogs, stop dog urinating in house, potty train dogs, housebreaking older dogs, stop male dog marking, etc. You will receive personal attention with suggestions and tips for FREE, so please, don't be shy and ask away! NOTE: We do not sell or give away your email address or any information to anybody except our Dog Behaviorist or Cat Behaviorist.