REMOVING PET ODOUR AT HOME
A Handy Guide to Removing Pet Odour at Home
There's no denying that we are all great lovers of our pets. However, it's safe to say that we don't enjoy the smells that they can produce in our homes! Therefore, removing pet odours is an important thing to know how to do in order to live in a home that is inviting for you and guests.
Below, we've listed some of the best ways in which you can remove unwanted odours from your home that are caused by having a pet.
Tip 1: Clean Your Pet
You can scrub the house from top to bottom, but if your pet is strolling around with its own 'interesting' odour, then you are going to have a far greater battle to ultimately overcome the undesirable smells.
Grooming your pet, and using top rated dog shampoo, will ensure that all the spring cleaning throughout the house is not in vain. You don't have to bathe them every day, but if they go for a walk and get grubby, or if you notice they are developing a bit of an odour, then give them a good wash.
In terms of grooming, if your pooch isn't keen on this, try having a jar of peanut butter open for them to lick and they be fine with the grooming in no time at all!
It might be worth establishing a regular routine for grooming your pet. Similarly, in the way we do, animals tend to get a bit shabby after a while. This will, of course, vary between the breed and age of your four-legged friend.
Tip 2: Get Vacuuming!
Dreaded pet fur and dander have a special knack of getting really well trapped in your furniture, your carpets, and all the other nooks and crannies too. Fur and dander can be a real pain if you don't stay on top of it, so it's important that you vacuum the floors and stairs, even if they aren't carpeted, and also do the same with any upholstered furniture and window coverings left in the house.
Next, simply sprinkle some baking soda over all and any carpets, rugs and upholstered furniture. Allow it to sit for several hours, and then repeat the vacuuming process. The reason we use baking soda is that it neutralises trapped odours.
Tip 3: Turn Your Attentions to The Toys, Beds and Blankets
Pet owners are amazing at spoiling their furry friends, and with this typically comes a mound of toys and accessories that they play with (or not!). But, if you fail to regularly wash these items, they can easily develop an unpleasant odour that taints the smell of the house.
As with the grooming of your pet, setting up a schedule to put your pet's favourite toys, bedding, blankets – essentially, any fabric items – in the washing machine on a consistent basis.
This is a very effective way of relieving your house of the off-putting scent that can invade your home.
Tip 4: Let in the Sunshine and Fresh Air
This tip is a particular one for any throw rugs, upholstered furniture, or any fabric-covered items that you might have in the house.
All you have to do with them is take them outside and give them some exposure to some lovely fresh air and some sunshine too, if possible. Popping items on to a clothesline is a handy way to keep the bugs at bay and also give said items chance to get some wind blowing through them.
Give them a good few hours outdoors if the weather is dry, and let the sunlight and airflow work to effectively remove all types of odours that have become trapped within fabric's fibres.
Tip 5: Scrub the Floors
Pets can leave traces of urine in the house and they like to mark their territory by rubbing themselves on the floor and walls. Fear not, because UrineOut Powder can help to eradicate the issue surrounding this point.
To clean pet odours off of your walls and floors, follow these steps:
Lightly apply

UrineRelease Pre-Spray

to the affected area
Completely cover the soiled area with

UrineOut Powder

Use an applicator brush to firmly work the

UrineOut Powder

into the affected area, and then allow it to dry overnight

Vacuum out the spot that has been treated

You can repeat the above steps if required until the stains have been completely removed.
If you have any questions or simply want to know more about UrineOut Powder, please call our 24 hour toll-free hotline at 888-286-ODOR (6367) and talk to one of our urine removal specialists.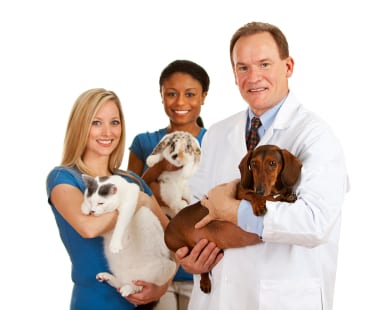 We invite you to ask our Dog Behaviorist or Cat Behaviorist any question that you have about: train kitten to use litter box, cat litter box problems, potty training dogs, housebreaking older dogs, stop dog urinating in house, potty train dogs, housebreaking older dogs, stop male dog marking, etc. You will receive personal attention with suggestions and tips for FREE, so please, don't be shy and ask away! NOTE: We do not sell or give away your email address or any information to anybody except our Dog Behaviorist or Cat Behaviorist.
Why Liquid Enzyme "Miracle" Cleaning Products Don't Work for Pet Urine Stains and Odors